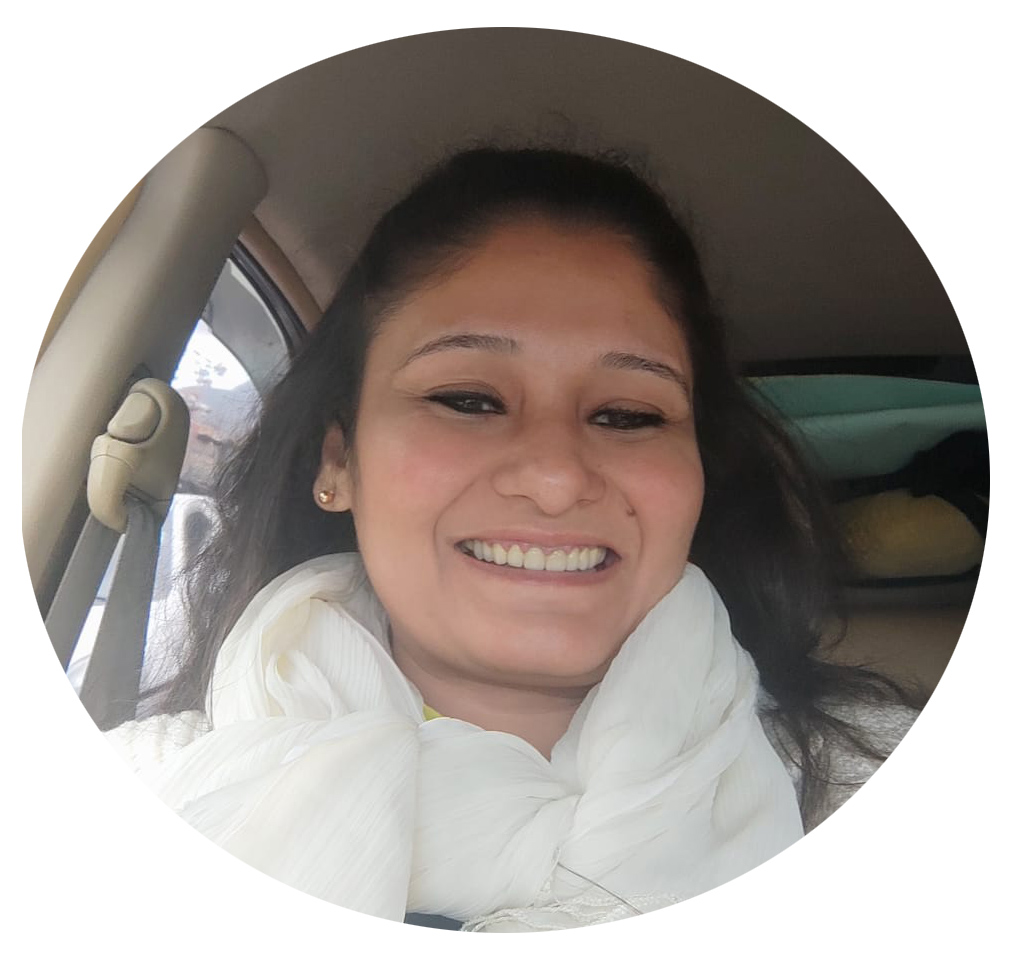 Ms. Naurin D/o Abdul Karim
Ms. Naurin with her enriched experience working as a community health care nurse, she is taking care of the Operations for Zhavia HealthCare Consultancy & writers, long with her role as an M&E administrator, working as a policy developer, has done ISO 2015 quality assurance in audit competency, and course designing, she is a motivational speaker, a master trainer in SRHR, for family planning, parents role and relationship, project consultancy, altogether with her diversified experience of AKDN, Green Star social marketing, and other organization, Ms. Naurin has been an active social activist in the community assisting students in careers for identifying better scholarships, accommodation, and patient welfare, and event organizer for arranging health camps and health awareness workshops in the community, where her area of interest to work as a social activist to do advocacy in Maternal and children, adolescent and transgender have already conduct more than 4000 sessions on national and international sites. She has published more than 7publications in National and International journals. Former health migration nurse at the United Nations, IOM and visiting faculty of nursing at multiple private hospital settings teaching professional, graduate paramedical, and Allied health community midwifery and public health courses, likewise she is working as a Nurse Consultant at Sukkur district on capacity building for midwives, nurses, for Allied health workers and ministry workers, In addition, Ms. Naurin is a Representative nurse lead in AKU alumni and supporting UN models online and on international level, where else she is Rapporteur to the FIGHR mission to the united nations working as a volunteer Diplomatic fellow in maternal crisis readiness, preparedness and policy development in remote areas by UN women, ECOWAS, African Union and united nations. Ms. Naurin has been constantly sharing her experience and knowledge for the benefit of humanity, with her passion and motivation, she has flourished this platform to the next level. She has gained tremendous acknowledgment for all her hard work, expertise, and experience and has been rewarded with a lot of certificates for her dedicated work, highlighting a few of them in the list below: Received Certification For Sustainable Development Goals To Arrange The Awareness Session 2023 In 4 Different Orphanage Homes With The Collaboration Of Ziauddin University College Of Nursing And Midwifery. .Received Certification Of Achievement For 2021 Federation Of International Gender And Human Rights, Prize Of Peace, In The Category Of Women's Empowerment, African Union, ECONES For Their Outstanding Work, Dedication, Intention, And Talent In This Field And For All The Work They Have Accomplished This Year. .Received Participant Certificate For Two Days In Services Training As A HealthCare Provider. .Received Appreciation Certificate From Special Security Unit Sindh Police (SSU) For Hard Work And Diligent Efforts Made To Provide Training About "General HealthCare Tips, Stress Management For Coping Skills And Its Importance For Working Mothers. Ms. Naurin Is Looking Forward To Sharing Her Experience And Knowledge With Humanity.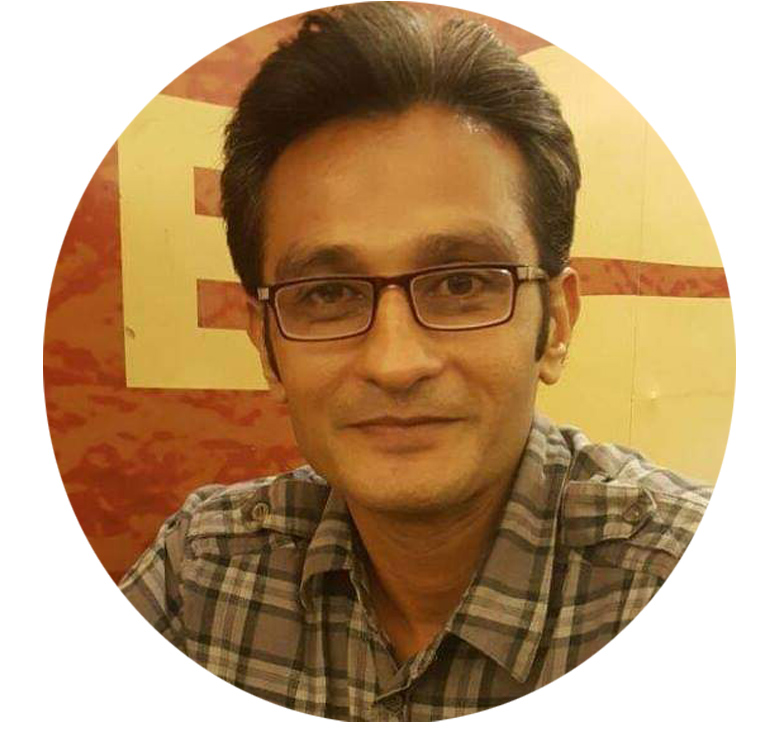 Amin Shivji
Mr. Amin with his strong diversified expertise in management, project consultancy, and administration, and His core capabilities and enthusiasm with an enriched background working as a social worker holds great vision and passion to bring evolution to this platform for communities to overcome public health issues.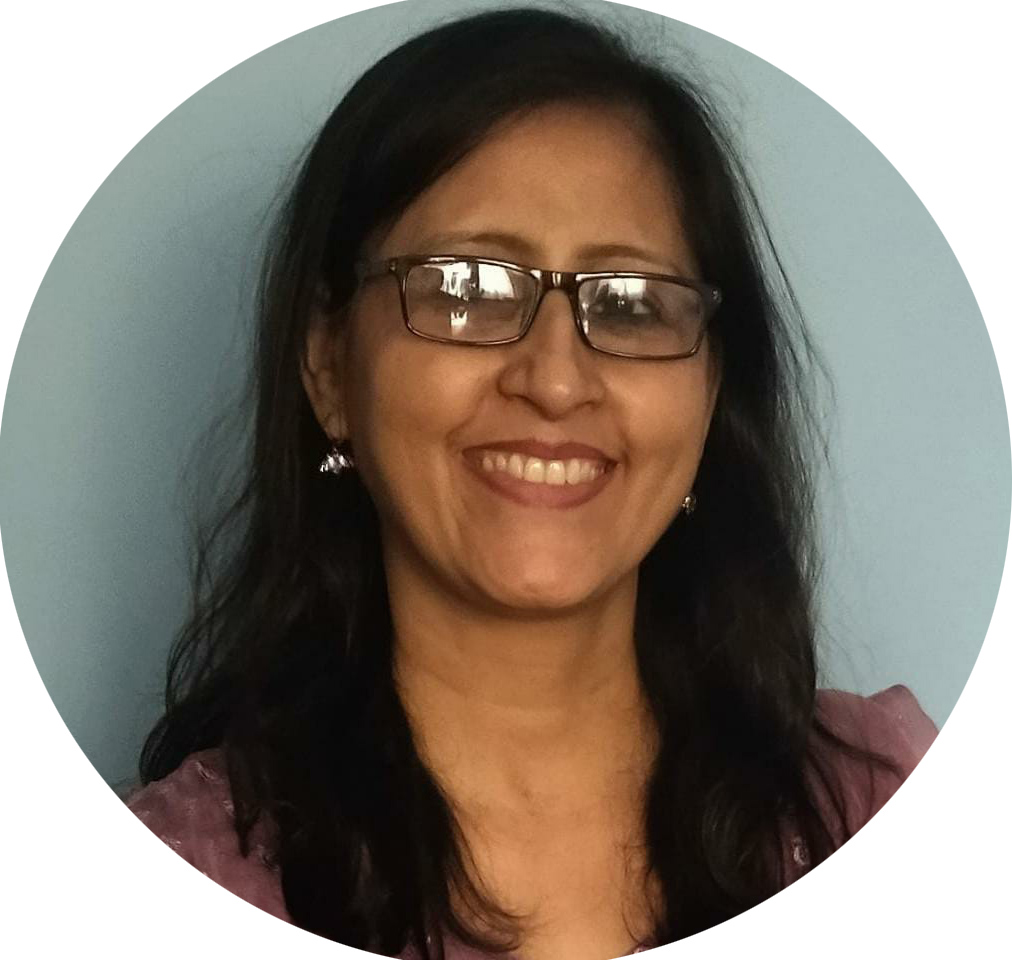 Ms. Noor e Marfa Amin
MSc Nursing, MSc Environmental studies, BSN, Diploma in Hospital Management. She has a diversified and in-depth professional work experience in nursing while working with different hospitals like Aga Khan University Hospitals, Ziauddin University Hospital, Patel Hospital, OMI, and Shaukat Khanum Memorial Cancer Hospital and Research Centre. Ms. Noor has strong expertise in clinical, ward administration, nursing audits, teaching, research, management, and nursing curriculum design, she has mainly pediatric, Neonatal specialties, and oncology nursing expertise, currently, she is working as a principal college of nursing. Besides her professional activities, she is also a volunteer in the Aga Khan CERT group and provides services to local communities as a goodwill ambassador. Moreover, she has done 4 publications in international journals.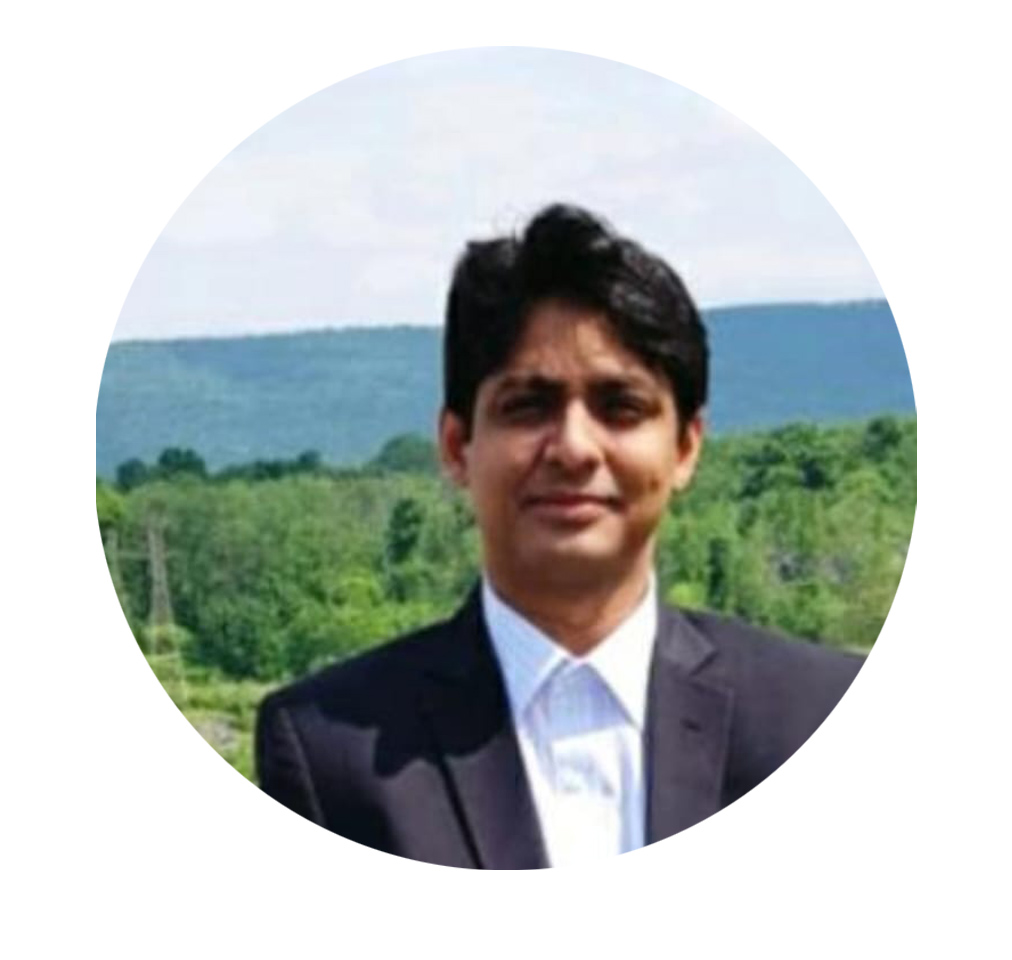 Dr. Raheel Gujrati
MBBS, MBA, CHPQ, ISO certified Auditor, Diploma in Medical Record and Coding Dr. Raheel brings enriching experience serving National and International hospitals where he worked as an administrator, to improve the business model, he is highly professional to work on policy development and system design, whereas else he is an active volunteer and works in an advising role across Pakistan.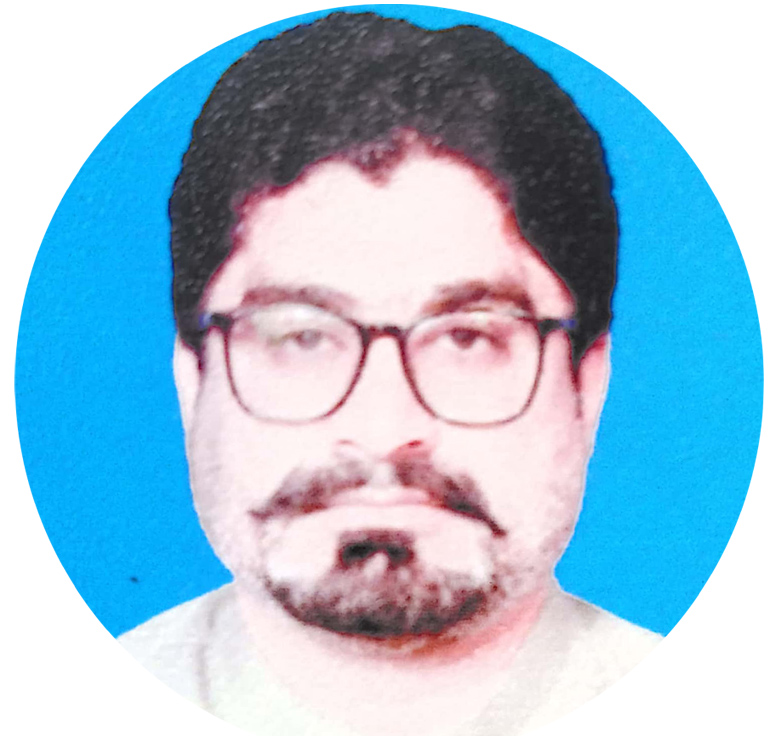 Mr.Shoukat Baloch
Mr. Shoukat is an enthusiastic Public Health Professional with a vision of leadership, equipped with strong humanitarian/development experience, analytical & presentation experience, and problem solving and strategic decision-making skills. He has proven 15 years of experience in the humanitarian & development sector in Public Health/Nutrition coordination, management, implementation of Real-Time Evaluation & Monitoring, Programmed, cycle management, recruitment, and induction of national staff. Quick response experience in man-made and natural disasters, emergency programmed setups, National Nutrition surveys, (NNS), Nutrition preparedness and response as humanitarian emergency PH coordinator, adviser, and manager in the first and second phases, flexible, dedicated, and able to work under stress, on own initiatives. Mr. Shoukat is dedicated to maintaining a high-quality program. Coordination skills with government line departments, able to recruit and manage big national teams, coaching, mentoring, forward planning, and motivating skills to support teams and local partners community organizations to achieve programmed goals and objectives, generate fundraising strategy with funding unit guide and design community participatory programmed, reviewed concept note, proposals and budgets INGOs and NGOs, develop a proposal, and master budgets, present /brief governments bodies, donors, etc. strong experience working with all humanitarian donors. Resource mobilized for the Health & Nutrition sector & direct fund management of around $20 million as health department focal person for Nutrition, MNBCH, EPI, LHWs program, and Provincial Disease Surveillance Response Unit (PDSRU), Team Leader, overseeing 500 national staff.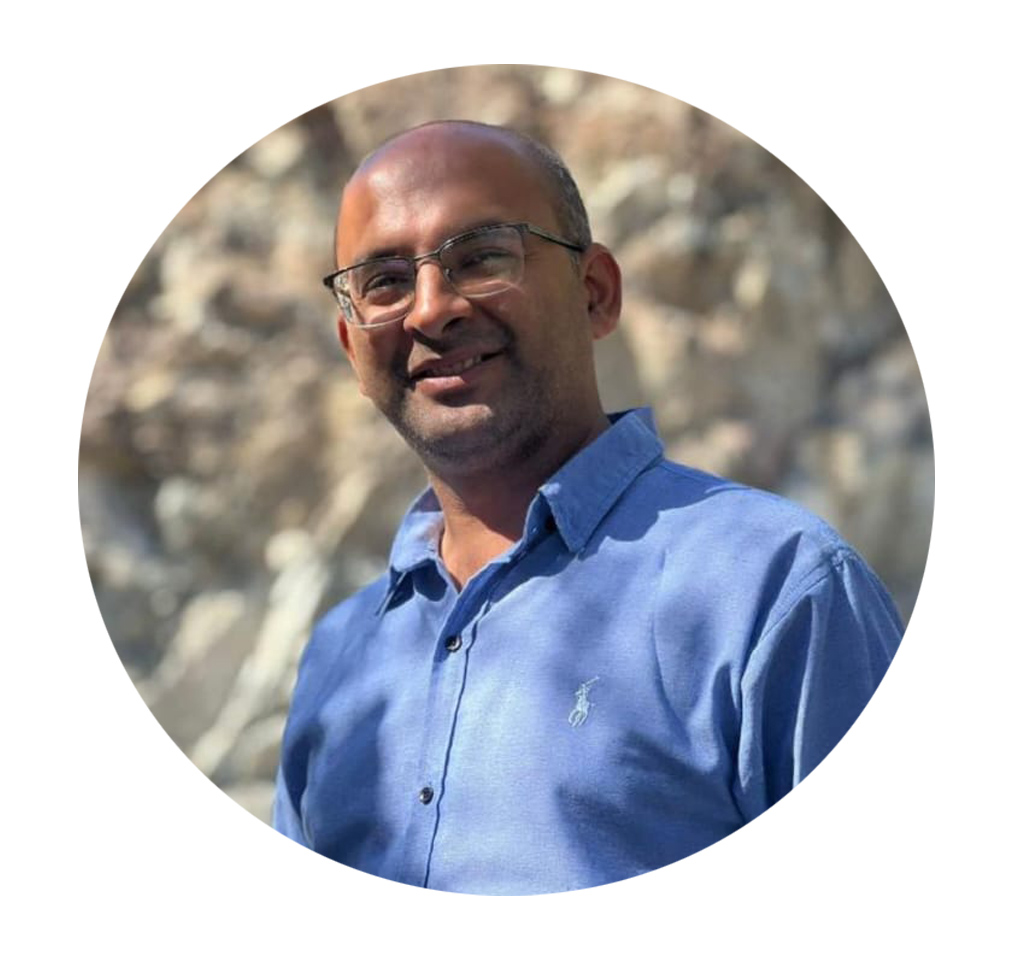 Mr. Rahim Anwar Ali
MBA from IBA, B.E (Industrial Safety and Management Engineering) from NED - Global Trainer – Environment, Health & Safety Mr. Anwar is a Health and Safety Expert skilled in Organization Strategies Best Practices (Safety and Prevention) Process Improvement is an expert trainer and well experience in * Lean Sigma Manufacturing & Healthcare * OSHAS Standards / Audits * Fire Fighting / Drill * Risk Assessment and Mitigation Planning *Project Management * Emergency Management. He has done many national and international courses and has excelled in Training. Mr. Anwar has more than 10 years of field experience. He has been helping businesses to achieve strategic goals and implement best practices including Textile, Construction, Printing and Packaging, Switchgear and Electrical Panels, Automotive, and other related sector. He is an ambassador of a change management mindset, taught and supported more than 100 people in the development of systems, structure, management styles, and operation strategies and implementing shared values of an organization.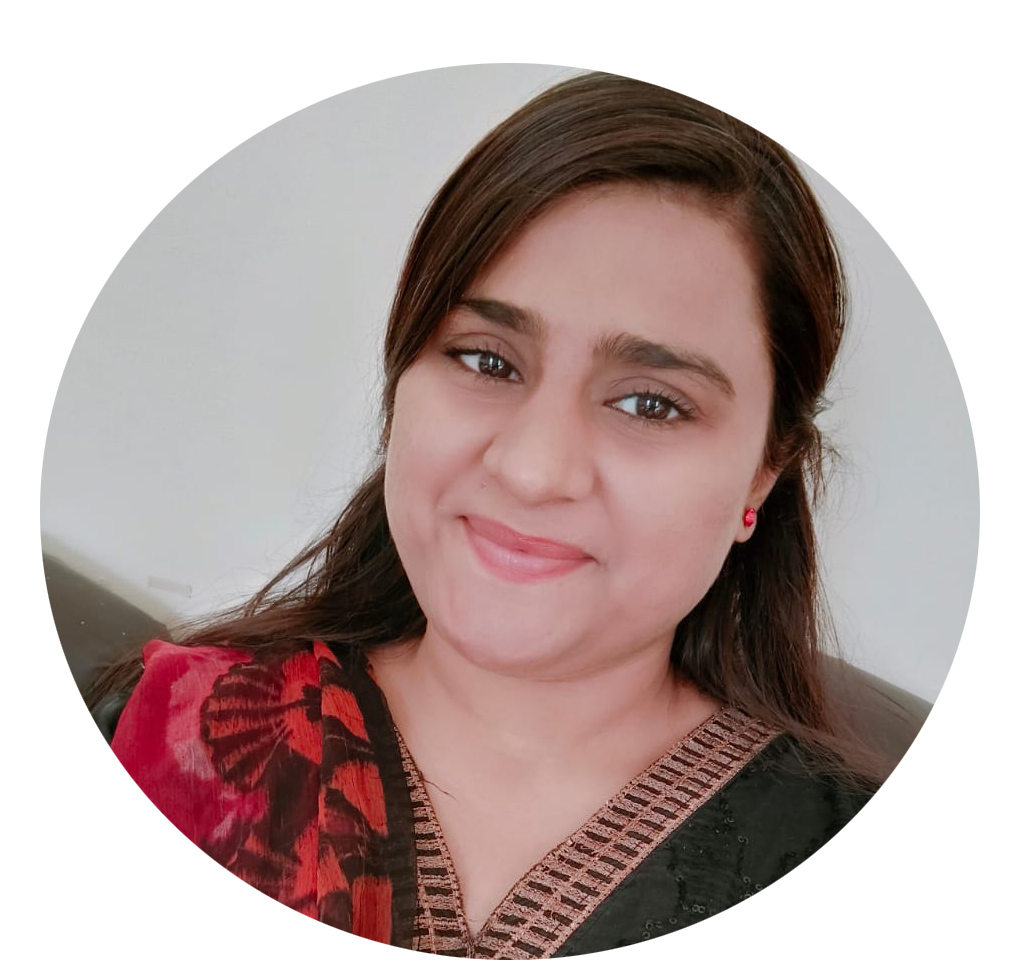 Ms. Asmat Jamshed
Clinical Psychologist Hypnotherapist, NLP Practitioner, School Counselor, and Training Consultant Ms. Asmat is working as Senior Instructor at Hamdard University for the past 10 years. She is a Clinical psychologist and a Trainer and addresses the intellectual, emotional, biological, psychological, social, and behavioral aspects of human functioning in life varying cultures, and at all socioeconomic levels. She also promotes human adaptation, adjustment, personal effectiveness, and satisfaction. Ms. Asmat holds expertise in psychological assessment of adults and children, psychotherapy of adults and children, family counseling, couple counseling, sex therapy, career counseling, and parental counseling.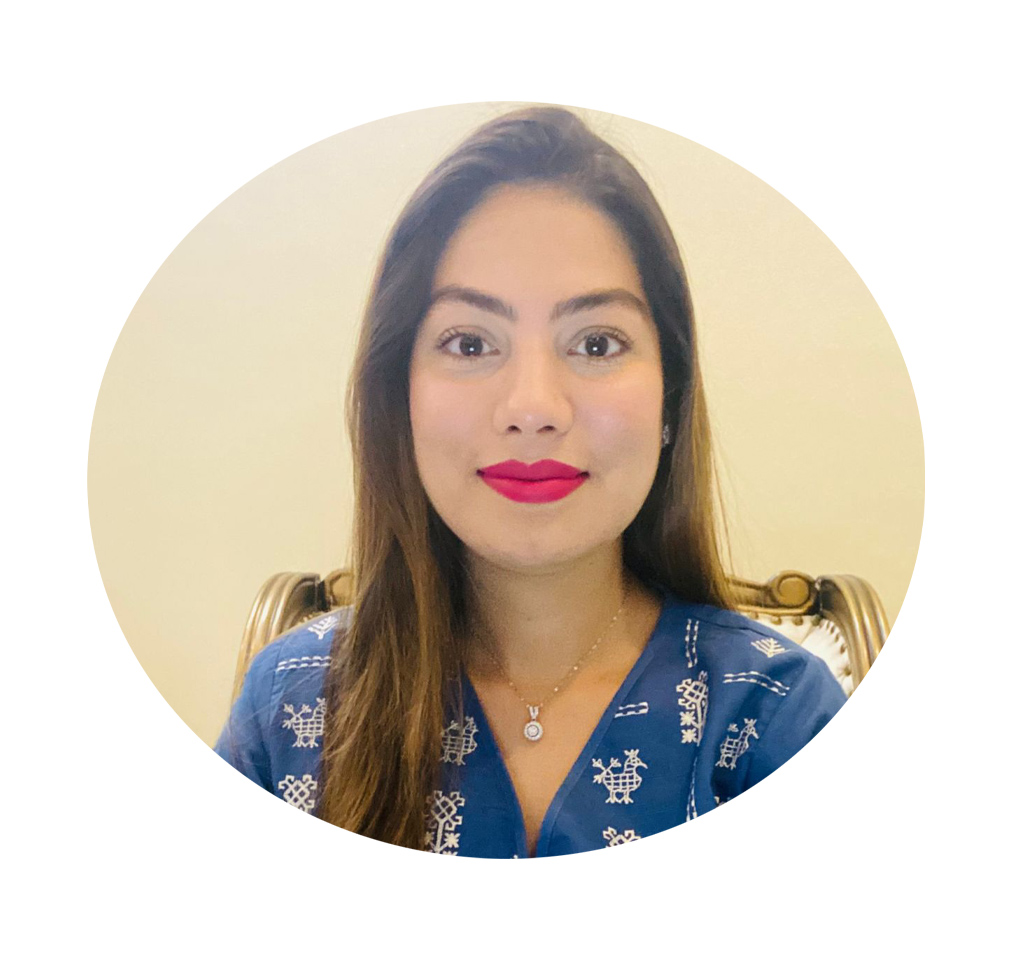 Ms. Saba Umair
MBA Marketing from IBOM - Mindset & Leadership Coach and Consultant. Ms. Saba is a Mindset Coach on a mission to help entrepreneurs and leaders, to bridge the gap between where they are and where they want to be by navigating through their sabotaging beliefs & behaviors using brain and body-based practices such as EFT Tapping, NLP, Hypnosis, Life & Success Coaching & Breath work.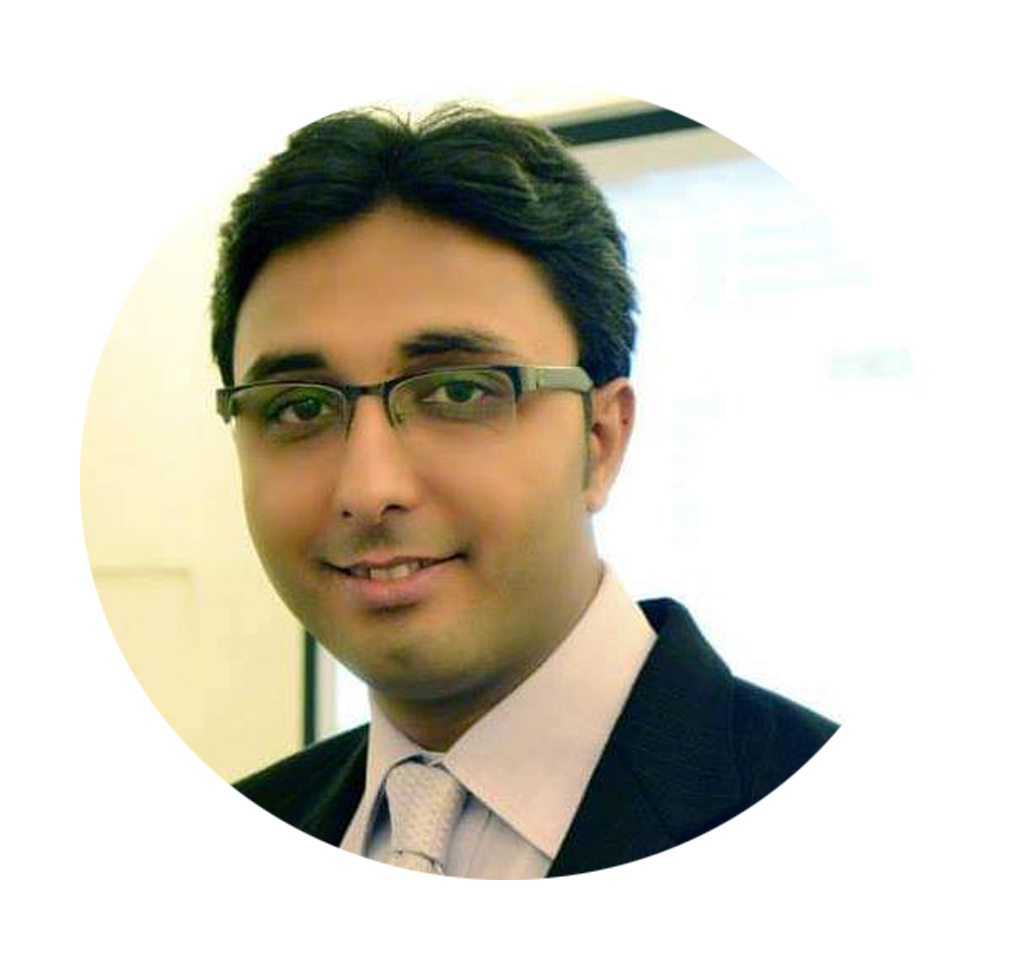 Mr. Jahangir Sachwani
Certificated Professional Trainer from IAPPD Global, UK - CEO BI Consultant - Corporate Trainer - Certified Microsoft Excel and Microsoft Power BI Expert providing training in 10+ Countries over the last 24+ years Mr. Jahangir is a vivacious professional with excellent expressive abilities in the design, development, and execution of Training. A Post Graduate degree in Education and an interest in I.T, his knowledge, and skills through Technological Training and conducted face-to-face training in Pakistan and UAE and online live training sessions in Australia, Belgium, Bangladesh, Canada, China, GCC Region, Pakistan, Maldives, Singapore, Sri Lanka, and the USA. He is related to the profession of Training & Development since 1998 and conducted many programs and seminars for varied audiences. He has gained invaluable exposure to both National & International audiences from different industries. Mr. Jahangir is currently running his own company "Innovinc", he also has been providing many qualified trainers to Zhavia Health Care on TNA based so that Zhavia can provide the best of their services to their clients as per their needs. Mr. Jahangir before this was associated with a Business Application Development and Training Company as Business Head for their training division at the national and international levels. His career has evolved with enriched experience, working in different capacities with MNCs, Universities, NPOs, Schools, etc. Furthermore, he has led several educational institutions in honorary capacity and played as a change agent, to expose perspectives unknown before.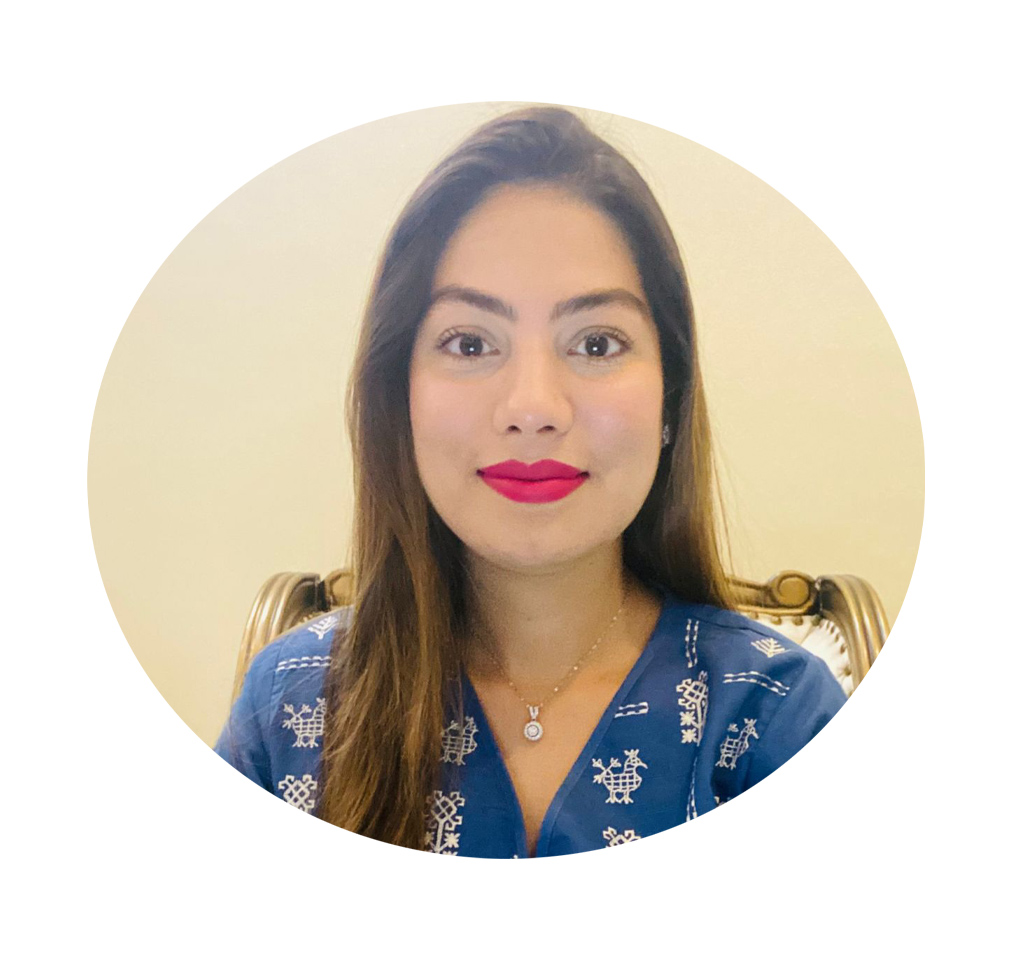 Ms. Salima Rajani
ACLS, PALs, and NRP Expert – B.A Nursing Hospital & Health Care Professional, She has done her bachelor's Nursing from the University of Texas Ms. Salima is a Hospital & Health Care Professional, She has her Bachelor of Nursing from the University of Texas and has earned many certifications and experience in the relevant field. She holds flawless expertise in the field of ACLS, PALS & NRP and has delivered tremendous work through her experience. She has been very ambitious and dedicated to her work always.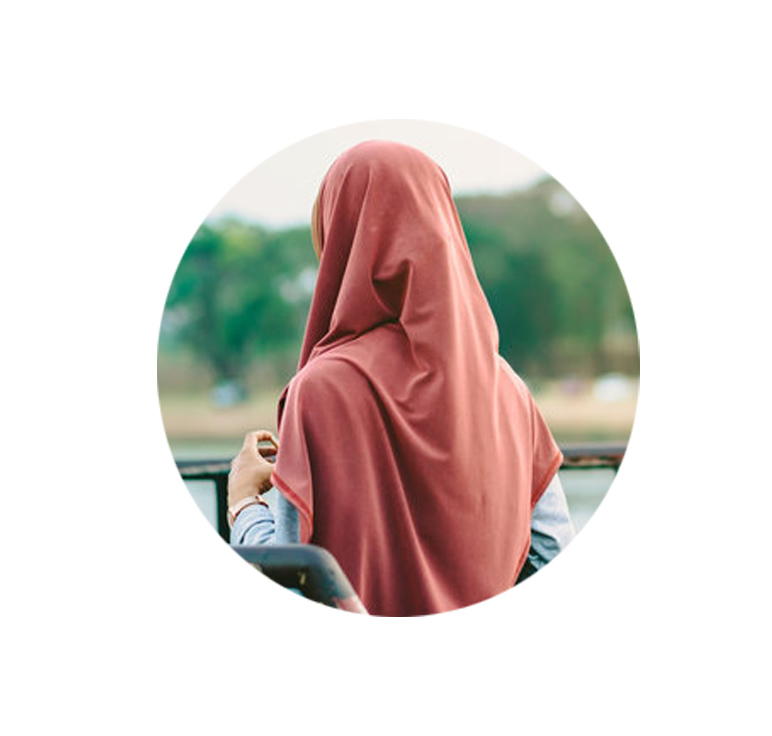 Ms. Imrana Imdad
MS Psychology from SZABIST Karachi Working with PPHI-B as a Psychologist Ms. Imrana has 2 years of working experience in Research Technologies and community work with the Pakistan Institute of Living and Learning. She did an internship at the Balochistan Institute of Psychiatry and Behavior Sciences in Quetta and worked with SOS. Have published research paper journal of clinical psychology and have written articles for various newspapers. Ms. Imrana has been engaged in many volunteer work which mainly includes project management, teacher training, awareness campaigns, etc.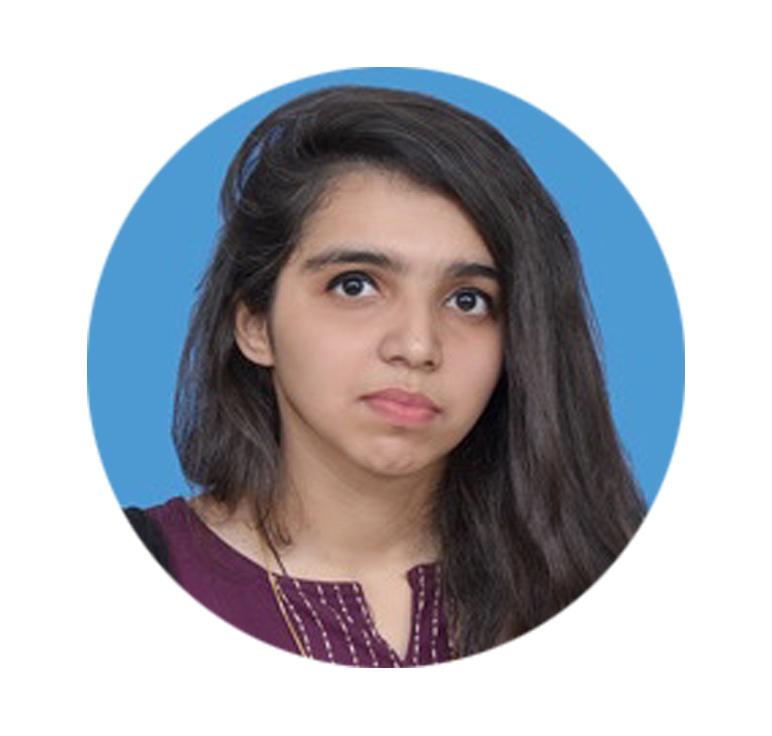 Dr. Pashmeen Lakhani
MBBS - Aspiring Physician Scientist - Director - Founder - Innovator - Medical Writer – Editor - WHO funded Clinical Research Associate Dr. Pashmeen is a Medical Doctor and qualified in Mental Health First Aid (Adult and Youth), Stress First Aid, QPR, Psychological First Aid, and Suicide Safety training; Furthermore, she is a part of the "I Am Here tribe" as an ambassador. Dr. Pashmeen Lakhani is the Director of Revive-Labs and is working on a WHO sponsored national research project on Pediatric Oncology. She has a startup on mental health under the mentorship and sponsorship of the Brain and Mind Institute, Aga Khan University Hospital. She is a mental health first aid provider and suicide safety trainer. She serves as a mentor for Dow University Health Sciences students at Hamara Mustakbil Mental Health Division.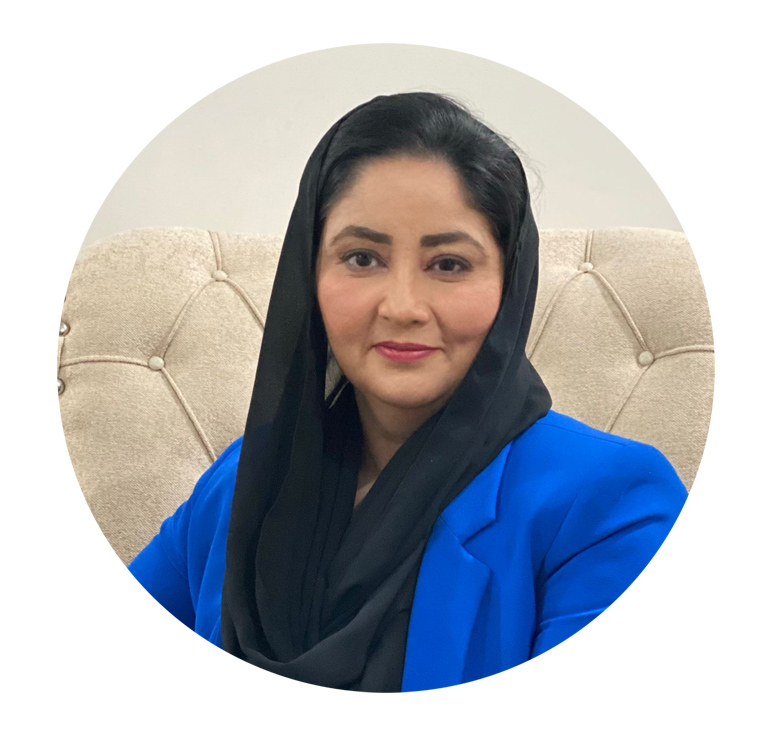 Ms. Ghazala Khan
Ambassador Federation of International Gender and Human Rights - SDG Advocate - Human Rights Consultant - Policy and Strategy Expert Ms. Ghazala Khan is an inspirational leader and a multi-award winner. She is the CEO of The Next Generation Leaders. A Certified Human Rights Consultant and Business Development Researcher. She is the flag holder of women's empowerment and provides solutions for Digital Empowerment. She has been delivering her enriched competencies through Consultancy, Policies & Strategies, Business Development, Mentorship, Project Management, Health, Education, Training, and Workshops. Her Expertise enrolls in Bridging people, Planet, and sustainable growth through policy making. While nurturing exceptional leaders through mindful and visionary leadership coaching.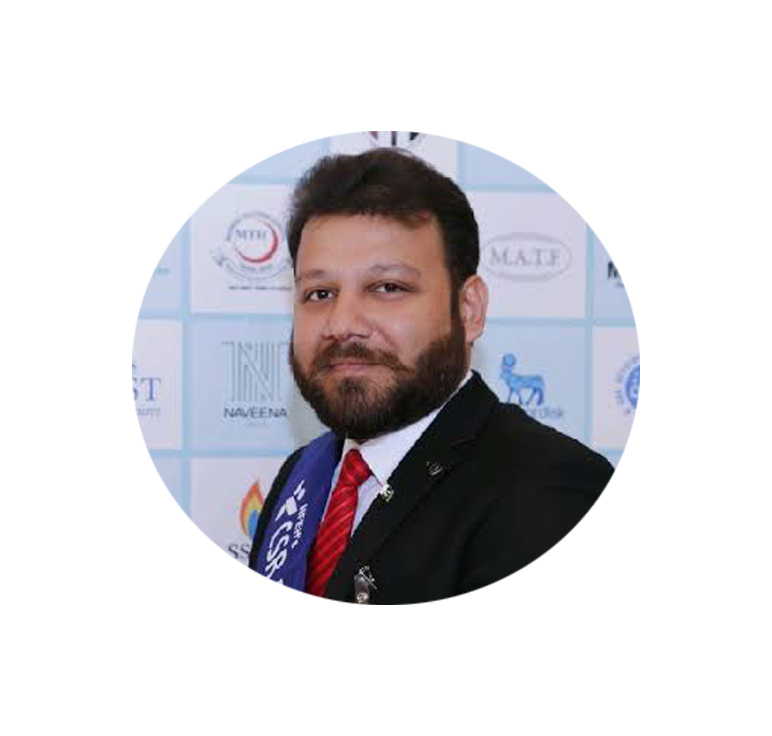 Mr. Karim Mombani
MBA in Healthcare & Hospital Management A Certified Lead Auditor of ISO from IRC Houston Texas Mr. Karim Mombani holds around 2 decades of experience in the healthcare industry. Working across several clinical & non-clinical portfolios of health services. From Quality Management, Infection Control to Facilities Management, Supply Chain & Administration he has worked in almost all sections & departments. He has worked with major renowned hospitals, NGOs & healthcare networks of Pakistan which include: - Aga Khan University Hospital - Aga Khan Health Services, Pakistan - Memon Medical Institute Hospital - Al-Razi Healthcare Lahore (A Project of Dhabi Group) - Patel Hospital - Marie Stopes Society. Etc.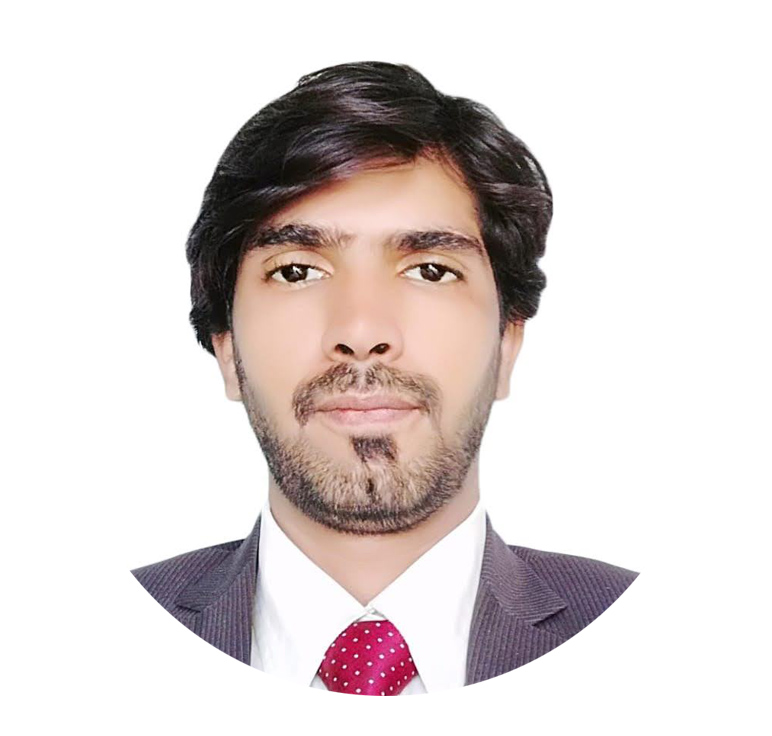 Mr. Abdul Sattar Abro
BScN - M.A Sociology S.A.L.U Principal at Generation Institute of Health Management Sciences - Director at Career Test Preparation Academy (CTPA) - Assistant Manager in Quality Assurance (Sindh Peoples Health Program PEI) Mr. Abdul Sattar is a dedicated professional, benefiting from experience working effectively as a part of a medical team in different systems responsive to change, whilst achieving collective in the caring & development of patients. Mr. Abdul Sattar possesses a developed patient-centered philosophy of care through innovative caring skills together & with practical clinical skills, promoting services upsurge with personal and professional standards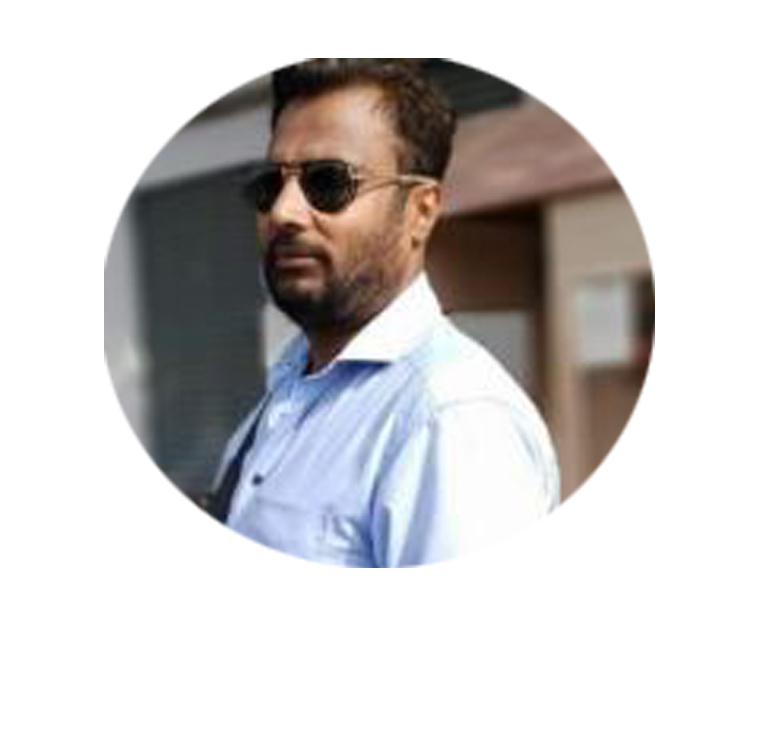 Mr. Robin Ghulam Haider Patras
Mr. Robin is a seasoned Safety & Security professional, having an experience of 16 years in the field of safety and security, worked with some big names in the industry and currently running his consultancy services. He has trained more than 10,000 personnel in these 16 years and some of the big names of the industry, including Siemens, Lakson Group of Companies, Multinet Pakistan, G4S, British Petroleum, PSO, Shell Pakistan, etc. Mr. Robin has comprised with some of the best national and international certifications in the field of safety & security. Apart from this, he has been freelance conducting pieces of training for local and international organizations, like HERTZ Pakistan, KARSAZ, SHAKOOR & CO, Care International, Pakistan Oxygen, MJB Group Dubai, Mobilink Pakistan, PARCO, PSO and many more.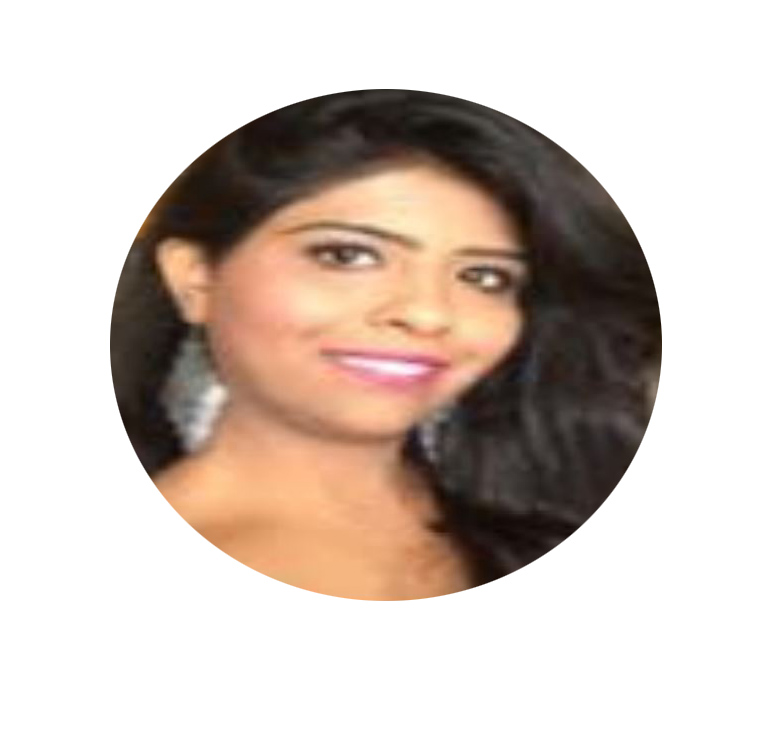 Sadaf Kassam
My name is Sadaf Rahim Kassam (former name Sadaf Saleem Murad). I am a doctoral student at the University of Alberta, Edmonton, Canada. I did my master's in nursing from the University of Alberta major in gerontology and Nursing education, and bachelor in science in nursing from Aga Khan University, Karachi, Pakistan. My background is in gerontology and acute care settings. I worked as critical care and surgical nurse in various countries, including Pakistan, USA and Canada. Currently, I am a faculty lecturer at the University of Alberta and teach undergraduate nursing students mental health, acute care and geriatric studies. My area of research is focusing on enhancing care of older adults from diverse background and improving their quality of life. I have extensive work done in dementia care, older adults with frailty and chronic disorders. My PhD research is focusing on identifying the challenges faced by racialized older adults with dementia in hospital care.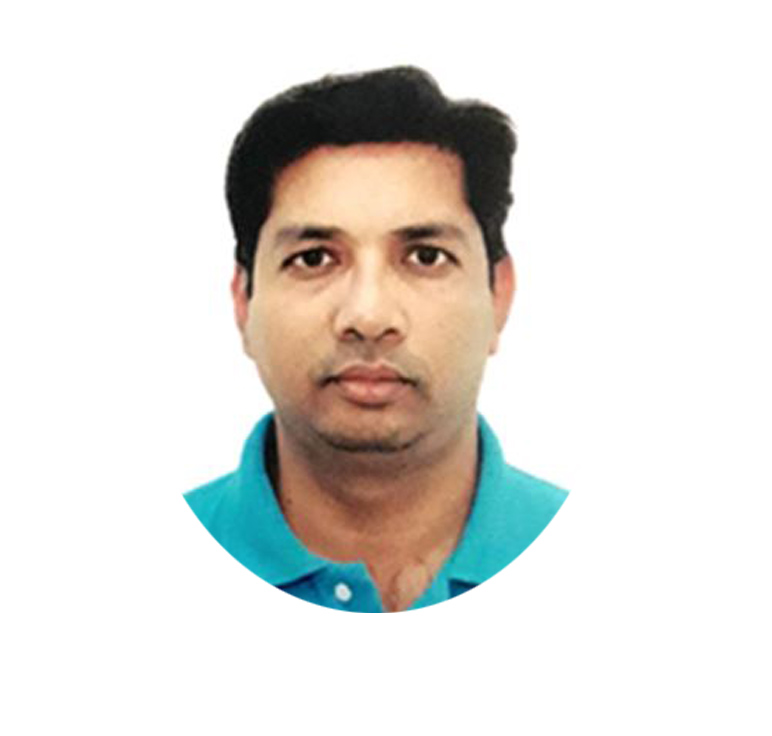 Syed Khayyam
Experienced to develop HSE culture, system establishment, internal audit, JSA(Job Safety Analysis) / JRA (Job Risk Analysis) and PPE (Personal Protective Equipment) Analysis), Supervising Incident / Accident Investigations, LOTO (Lock Out Tag Out) program implementation, Waste Management [e.g. LFF (Landfill Free)], Hearing Loss Protection, Hand Safety Tools, Safety by Technology, GHG (Green House Gasses) management, Electrical Safety Management, Fire Safety Management, Chemical Safety Management, Environmental Compliances, Energy Management, Energy Efficiency, Machine Safeguarding ,DRP (Disaster Recovery Planning) / BCP (Business Continuity Planning), Visitor's Safety Program, etc..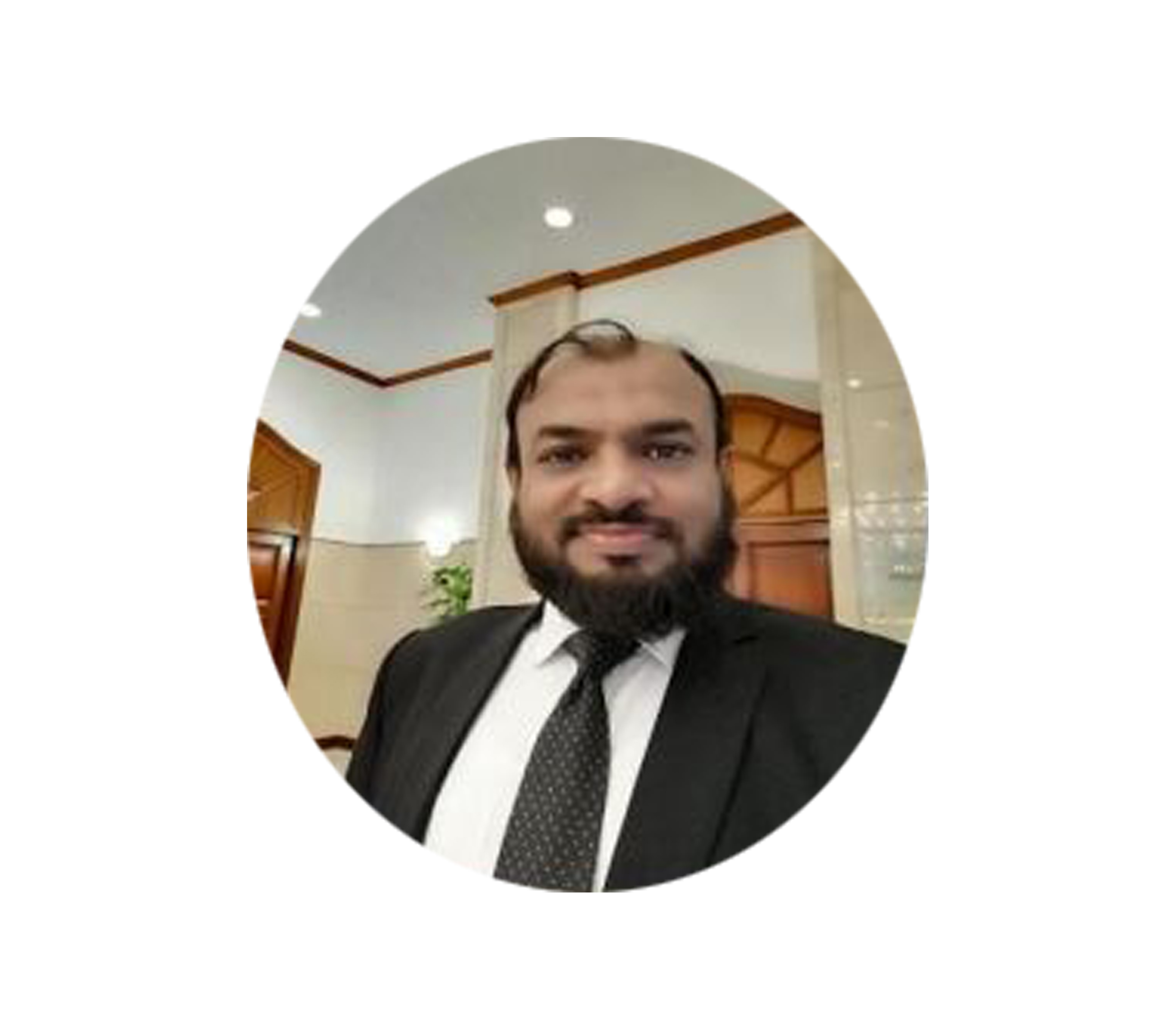 MOHSIN MUSHTAQUE MASOOMI
I am an experienced dedicated Non-Profit Organization Consultant and passionate Training Consultant with a proven track record of designing, developing, and delivering impactful training programs that drive individual and organizational growth. With a deep understanding of adult learning principles, instructional design methodologies, and a passion for enhancing workforce capabilities, I am wellequipped to partner with organizations to achieve their training and development objectives